Holbox, a hidden gem in the Mexican Caribbean, is famous for its white sand beaches, turquoise water and relaxed atmosphere. If you are planning to visit this tropical paradise, it is important to choose the perfect hotel for your stay.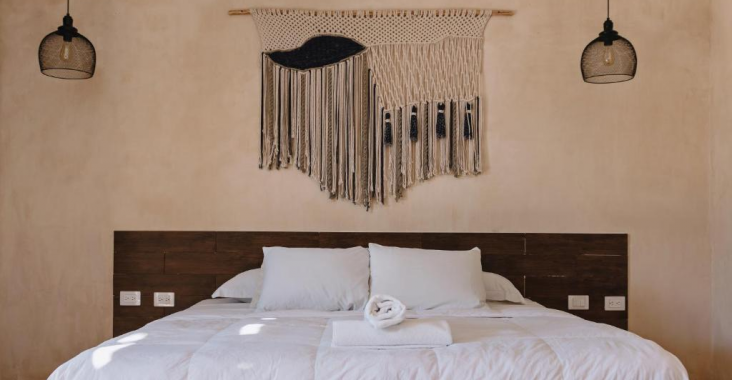 The Best Hotels in Holbox
Here is a selection of the best hotels in Holbox, each with its own charm and exceptional amenities. From boutique hotels to beachfront accommodations, there are options to suit all tastes and budgets.
Hotel Bohonito Holbox
Located near the beach, Hotel Bohonito Holbox offers a bohemian and relaxed atmosphere. Its comfortable rooms and warm hospitality will make you feel at home during your stay in Holbox.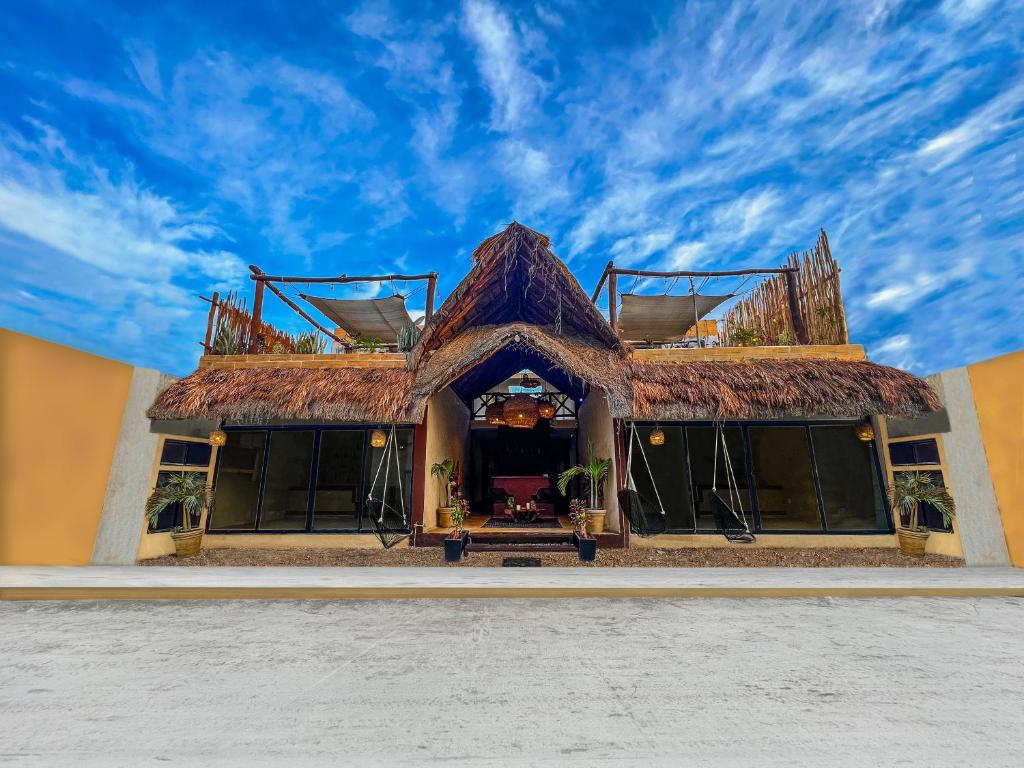 Hotel Mittoz Holbox
With its modern design and central location, Hotel Mittoz Holbox is a convenient option for exploring the island.Enjoy its spacious rooms, outdoor pool and friendly, attentive service.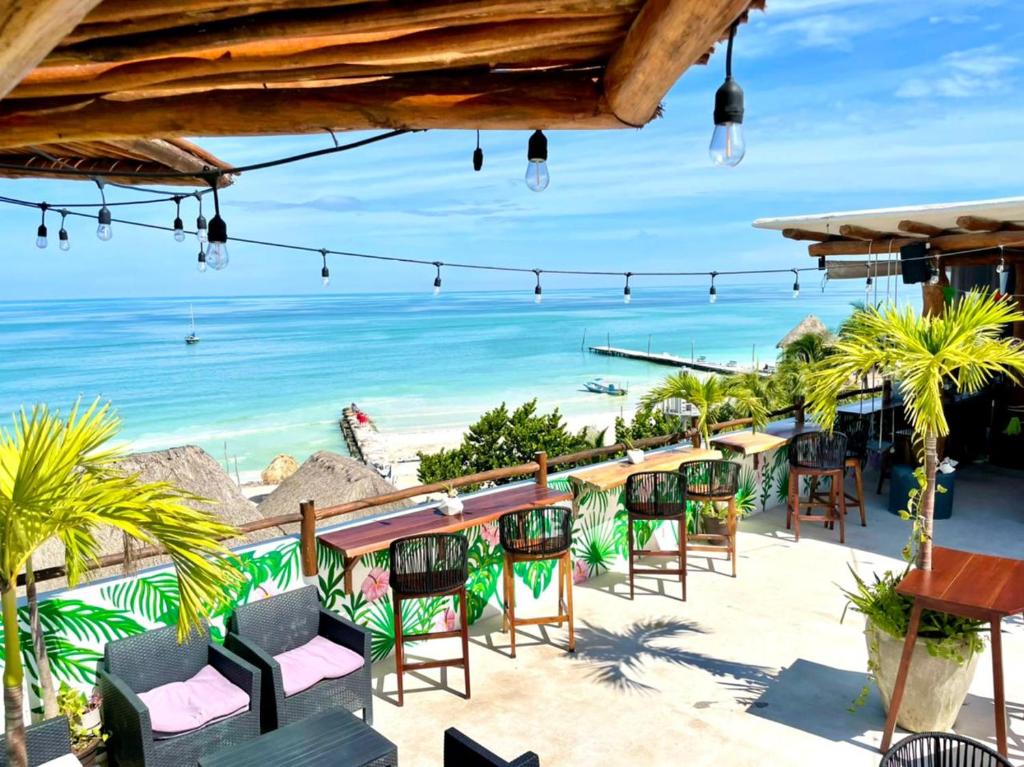 Hotel Luna Roja Holbox
Located just steps from the beach, Hotel Luna Roja Holbox offers a relaxing and tranquil experience. Its charming rooms and cozy atmosphere will provide you with a perfect refuge in this island paradise.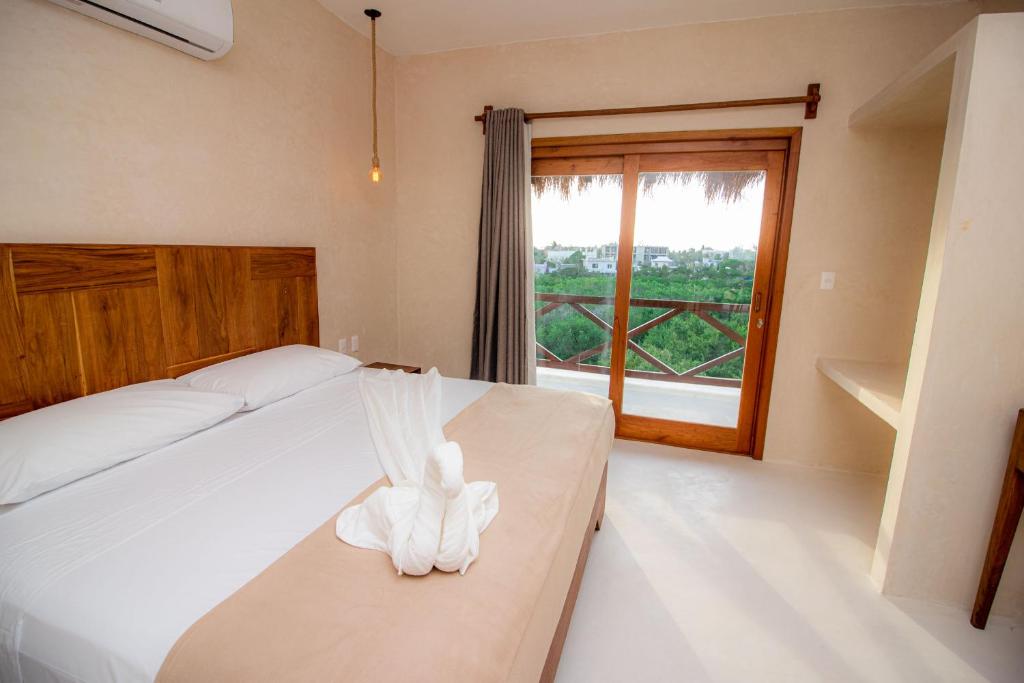 Hotel Macondo Holbox
Immerse yourself in the magic of Holbox at Hotel Macondo Holbox. This charming boutique hotel offers a rustic and authentic atmosphere, with comfortable rooms and a relaxed ambiance that invites you to unwind and enjoy the natural beauty that surrounds the island.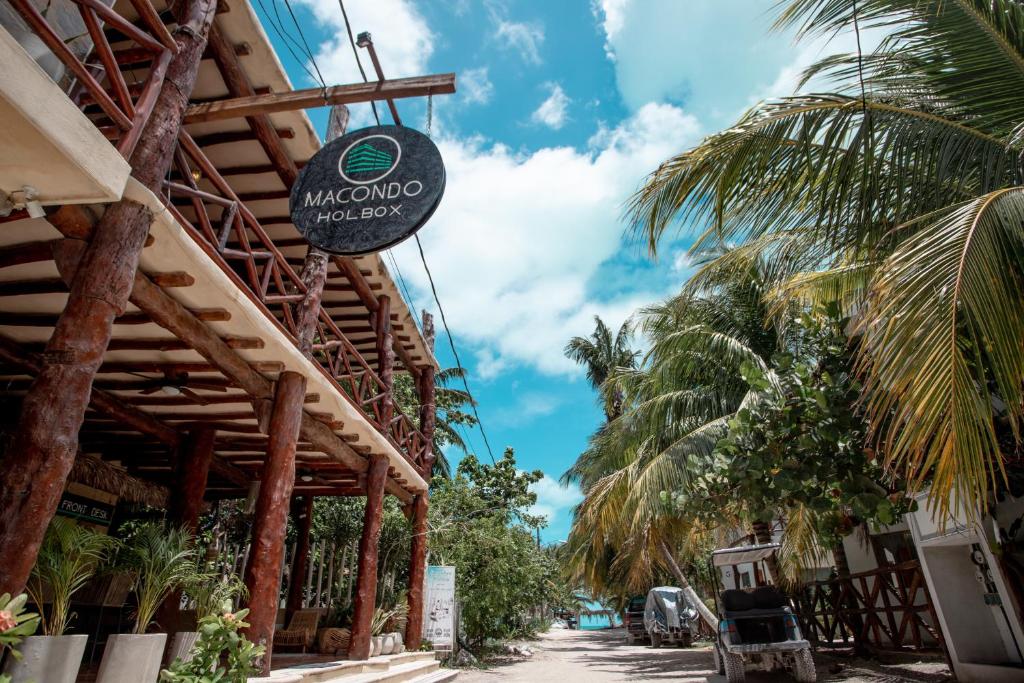 Bhoga Boutique Hotel
Discover the charm and elegance of Bhoga Boutique Hotel. This boutique hotel offers stylishly decorated rooms with a sophisticated ambiance. Relax by the pool or enjoy a walk on the nearby beach.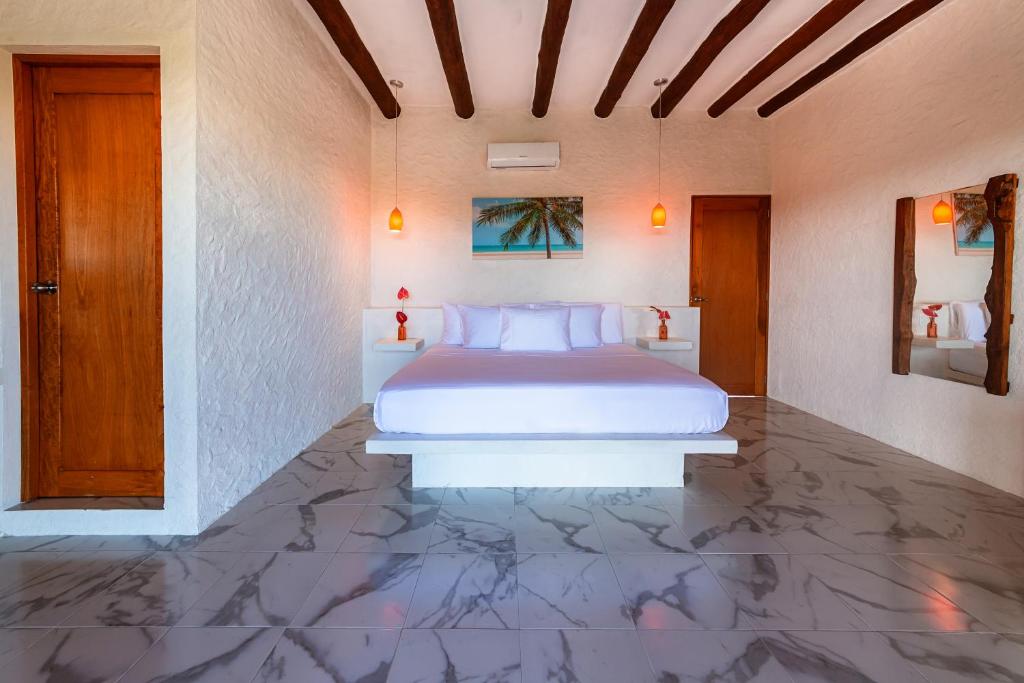 Hotel Casa HX – Adults Only
If you're looking for an adults-only experience, Hotel Casa HX is an excellent choice. With its beachfront location and tranquil atmosphere, this hotel offers privacy and comfort for a romantic or relaxing getaway.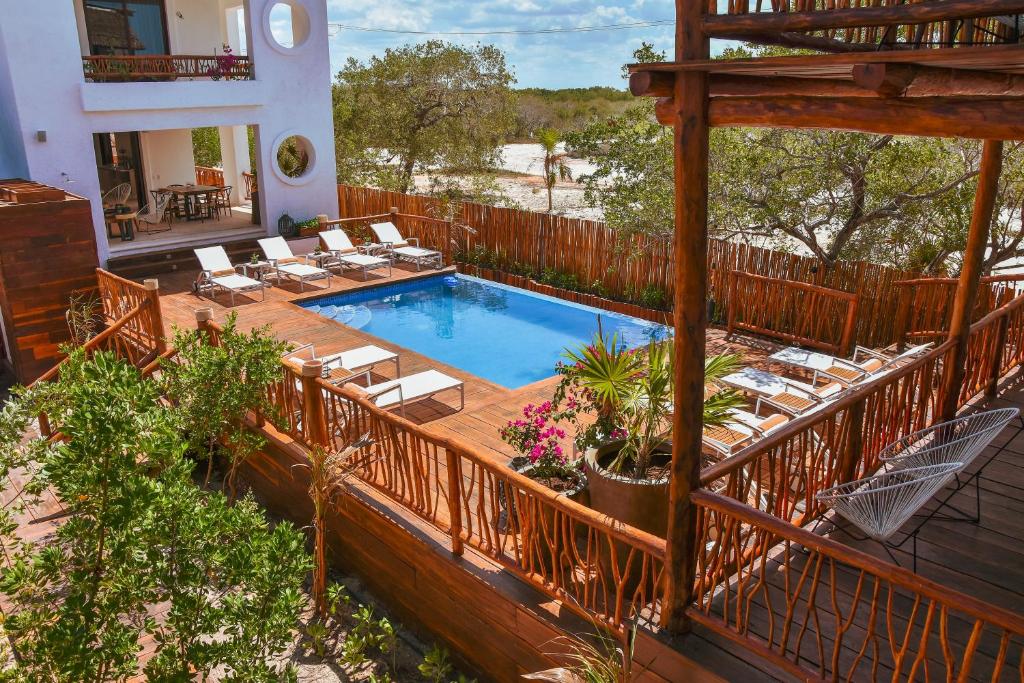 Hotel Villas Tiburon
Nestled in a tropical setting, Hotel Villas Tiburon offers an oasis of tranquility. Its spacious and well-equipped villas will give you the space and privacy you need to enjoy an unforgettable vacation in Holbox.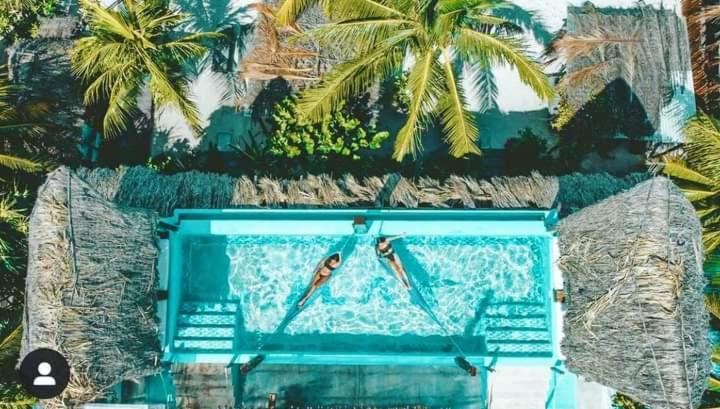 Kai Hotel Boutique Adults Only
If you are looking for an intimate and sophisticated experience, the Kai Hotel Boutique is ideal for you. This adults-only hotel offers elegant rooms, a tranquil pool and a relaxed atmosphere that will allow you to unwind and enjoy the beauty of Holbox.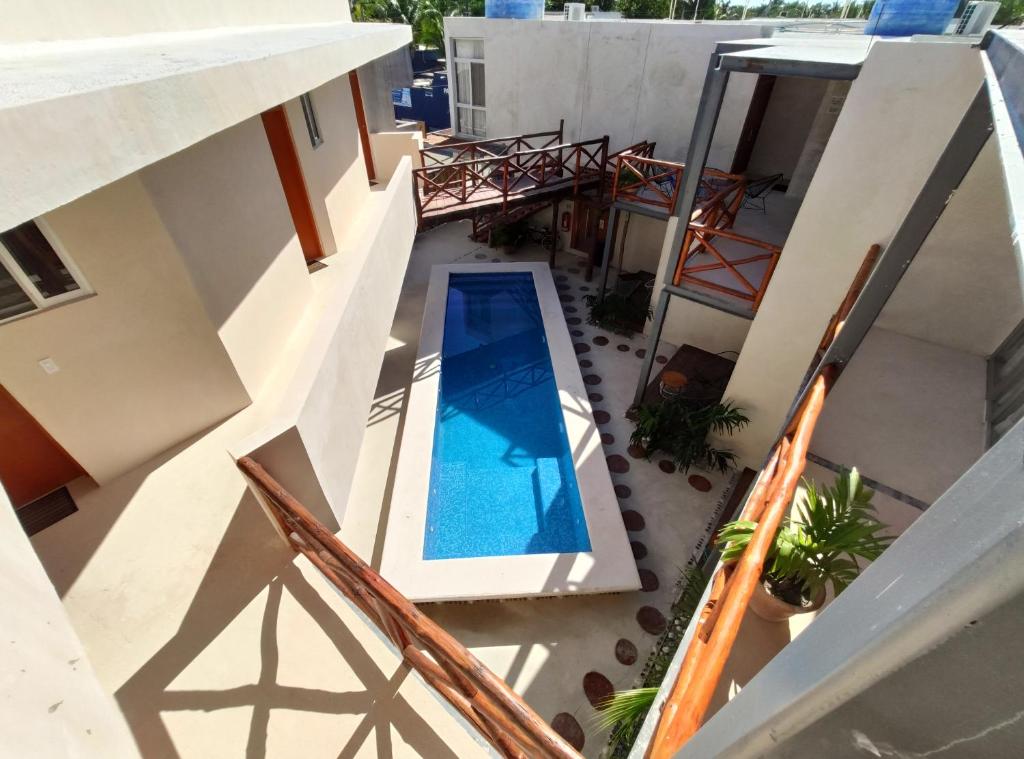 Mis Sueños Holbox
Immerse yourself in the serenity and beauty of Mis Sueños Holbox. This hotel offers spacious and comfortable rooms, a beautiful pool and friendly service that will make you feel welcome during your stay.
Soho Boutique Holbox – Adults Only
Located in the heart of Holbox, the Soho Boutique is an adults-only boutique hotel that combines style and comfort. Enjoy its comfortable rooms, its rooftop terrace and its proximity to the main attractions of the island.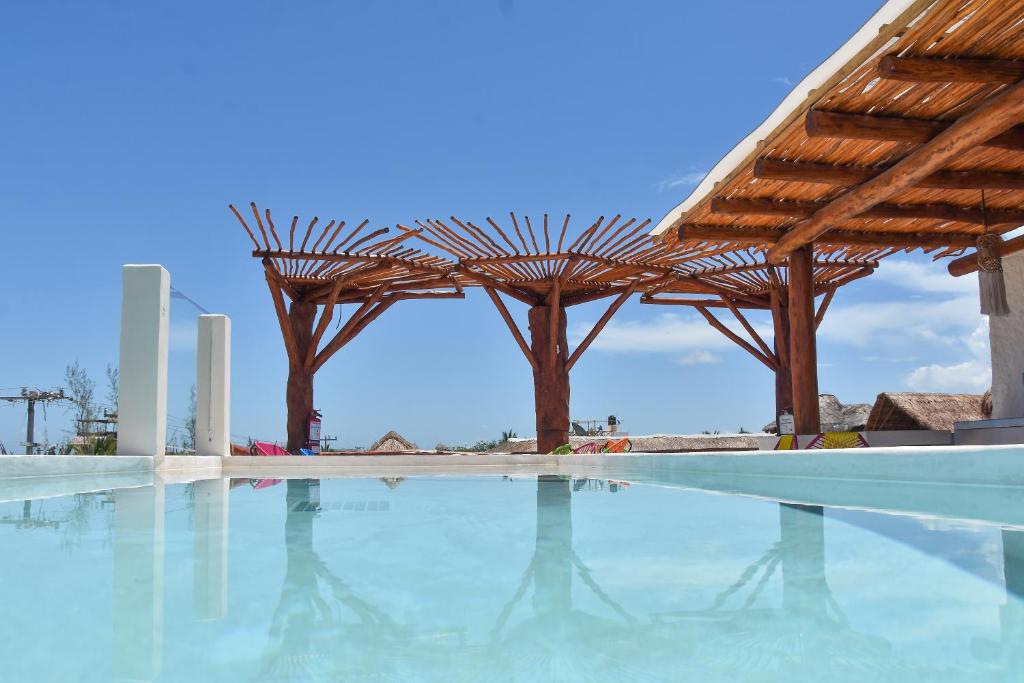 Blue Holbox
With its oceanfront location and contemporary design, the Blue Holbox offers a unique experience in this island paradise. Relax in its spacious rooms, enjoy the outdoor pool and take in the breathtaking ocean views.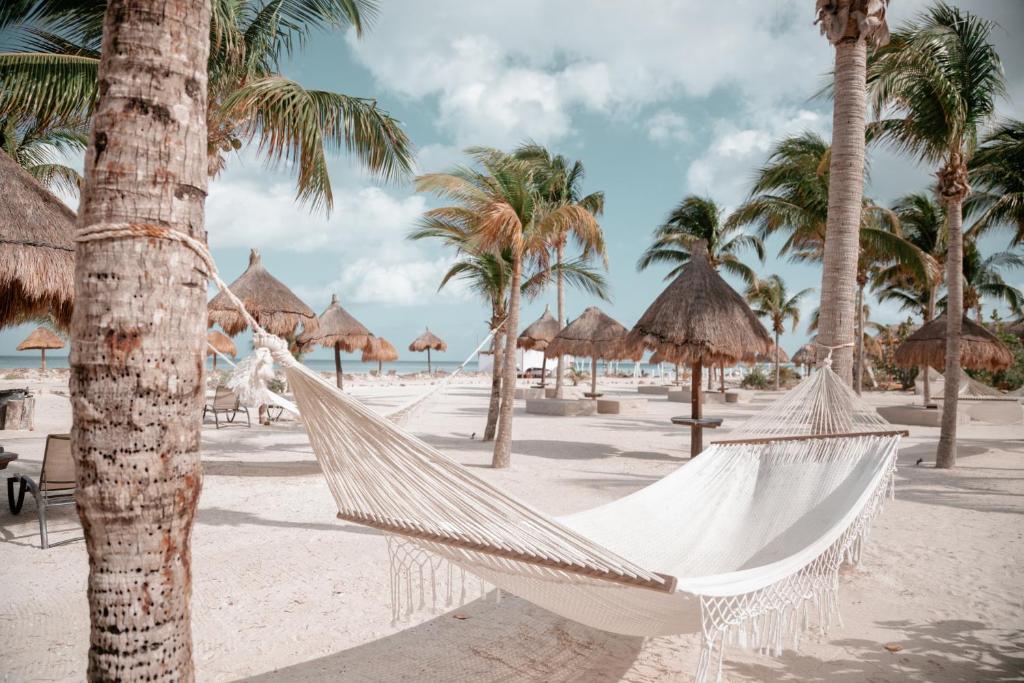 Conclusion
Holbox awaits you with a selection of exceptional hotels that will provide you with an unforgettable stay. Also, don't forget that you can take advantage of the cab transfer service to get to and explore this beautiful island.
Enjoy the white sandy beaches, crystal clear waters and tranquility of Holbox while relaxing in one of these incredible hotels, get ready to live a unique experience in this Caribbean paradise!